Established in 2006, Offsite IT has been providing proactive IT services to clients in the local area for more than 16 years.
Our goal is to help businesses keep their IT systems secure and stable while assisting these companies in developing their teams and technologies in line with their business objectives.
Our customer base consists of a wide range of businesses in the construction, accountancy, plant hire, recruitment, marketing, telecoms, education and charities sectors.
WHAT MAKES US DIFFERENT

FROM OTHER IT COMPANIES?
We're strategic
It's our job to respond to the ever-changing IT and telecoms market. As an Offsite IT client, you'll always have access to market-leading IT solutions that will transform your operations not just now, but in the longer term, too. We provide a measurable service with agreed success criteria and regularly evaluate and report on our progress.
We're cost-effective
Great IT shouldn't cost you the earth – especially in an age where the costs of running a business are soaring. Our team will only ever provide you with the solutions you want and need, keeping fees as low as possible without compromising on the end result. We'll always work to your agreed budget, so there will never be any hidden charges or unwanted surprises, and we'll only suggest tech that's sustainable and flexible enough to meet your requirements.
We're reliable
Expect consistent, accurate advice from our IT consultants, along with a communicative approach that will ensure your key contacts are always kept in the loop. And because we know time is always of the essence when it comes to your IT, we work to fast turnarounds and will always respond to any queries promptly.
We know our stuff
All our technical staff hold current certifications with Microsoft and other vendors, and we are constantly investing in the latest training and technologies to ensure our team are ahead of the curve. (This means we also boast an excellent staff retention rate.)
Our original offices were in Maldon, Essex, but are now based in a self-contained 2100 square feet industrial unit in Wickford, which houses our expanding team and ensures we can reach any location in the county with ease. We're just 25 minutes away from Chelmsford, Basildon and Southend, all of which are key business hubs in the area.
Our office hours are 8.00am- 6.00pm, Monday to Friday (excluding public bank holidays) and out of hours support is available to contract customers at a set hourly rate.
WHAT DOES THE FUTURE

HOLD FOR OFFSITE IT?
Our Managing Director and founder, Scott Lyle, has led the company from success to success, achieving 50% growth in the last couple of years alone.
Until very recently, our business has grown purely on word of mouth, with minimal sales and marketing effort. Now that we're expanding, we are continuing to implement new internal systems and processes alongside regular staff training to ensure we can provide the best quality service to every business that partners with us.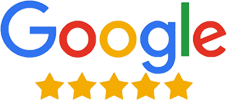 "The guys and girls at Offsite are always ready to help solve our problems and issues. With their monitoring system they even tell us when the system is under performing then put it right."
Manager, Commercial Electrical