At Offsite IT, we take system security seriously.
We make it a priority to educate ourselves on the latest scams and threats, so we're in a better position to handle any breaches if they occur. But more than this, we'll work to place your cyber security strategy at the heart of your business plan, so you're covered in every eventuality.
We'll can also assist your staff by training them to spot any suspicious activity before your data is compromised or your systems are placed at risk.
Enhanced security software
You will never be 100% protected from an attack – but you should be taking all reasonable steps to reduce the risks of cyber disruption. We use a suite of trusted tools and processes to defend your business data to protect the key areas where an attack may come from, such as:
– Viruses
– APTs (state sponsored threats)
– Data leaks
– Ransomware
Two-factor authentication
Two-factor authentication (2FA) adds an extra layer of security to your IT infrastructure by ensuring only legitimate users can access your accounts and applications. Our IT specialists can help you implement a 2FA process that will keep sensitive business data away from prying eyes using PIN codes or an app sent to user mobile devices.
Proactive patching & monitoring
By proactively monitoring your systems, we can protect your entire IT network from known vulnerabilities. Once we have identified a weak spot, we will quickly deploy the necessary patches to your operating systems, firmware, and software. We will run scheduled updates and pre-test new patches to ensure they do not cause issues to other applications.
SaaS (Security as a Service)
Much like our DRaaS solution our IT Security as a Service (SaaS) model takes the time and hassle out of meeting your company's stringent IT security needs. As well as enjoying increased protection thanks to the deployment of a series of world-class cyber security tools, when you partner with Offsite IT, you'll also benefit from knowing that we are on hand to manage both planned updates and unforeseen challenges on your behalf.
Imagine this scenario:
the MD of a company uses the same email address and password for his work computer and his personal accounts with Facebook and Netflix. Facebook's database of passwords was breached and as a result, the MD's accounts can be accessed by a cybercriminal who purchases this information on the dark web.
We have seen examples of this where the MD's email account is used to ask for funds from a customer or staff member, with the request that the money is sent to a new bank account. Because the email appeared to come directly from the MD, the request was actioned, and tens of thousands of pounds were stolen from the business bank account.
Dark web scanning is a form of pre-security. Before cyber criminals can really use your breached data against you, we are able to provide alerts that allow you to mitigate the dangers illustrated by the example above. These alerts identify the breach details and allow you to make the relevant changes to your account, rendering that stolen or breached data obsolete.
Offsite IT can implement dark web scanning for everyone in your organisation. Contact us for more information.
FREQUENTLY
ASKED QUESTIONS
What are the most common cyberthreats facing our business?
Phishing
This is a form of trickery where an email is sent from an inauthentic source; somebody is pretending to be someone they're not! These kinds of emails are often used to try to get your passwords or bank details from you.  
Trojan
This is software that hides inside something that seems innocent. However, when the trojan gain access to your system, it can be used to take full control of your computer at any time.
Ransomware
This is a form of malware that hides on your network and slowly encrypts all your data. 
Once the encryption is complete, you will be asked to pay the criminals a large sum of money to get your data back. Often the data is not recovered even if the ransom is paid.
What can we do to mitigate risks in-house?
The best way to mitigate risks in house is to regularly educate your staff on the current cyber threats and methods being used. Offsite IT has a training package that educates and tests staff to ensure they are aware of common threats.
How often do we need to update our systems to ensure they are secure?
In an ideal world, you should be updating your systems every 4 hours for Windows and once a day for every other application on your PC/server.
Offsite IT use automation tools and policies to make regular updates possible without the extensive amount of manpower that would be needed without our tools.
Why should we outsource our IT security requirements to you?
Offsite IT maintains a large number of systems and services across many locations. We keep our customers secure by leveraging best-in-class security tools and vendors. This means that threats are often mitigated before they become a real issue.
An in-house IT manager can of course use tools to do this, but they are not likely to have the same level of exposure to current cyber threats and mitigations. IT managers often outsource this responsibility to reduce their workload so they can focus on their primary business objectives instead.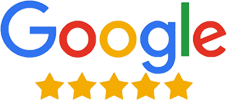 "The guys and girls at Offsite are always ready to help solve our problems and issues. With their monitoring system they even tell us when the system is under performing then put it right."
Manager, Commercial Electrical