Data is becoming more transient. It's easier than ever to access key business information on any device, from anywhere in the world. But while this brings many advantages to today's agile businesses, it also means that protecting organisational data from outages and attacks is more important than ever. 
From managing regular backups to full business IT continuity planning, you can trust Offsite IT to help you take care of all your data protection requirements.
Microsoft 365 backup
You can't rely solely on the native data protection tools that are built into Microsoft 365, nor should you be beholden to the software giant's own recovery processes if things go wrong. We can set up and manage regular backups to ensure all the Microsoft 365 data within your business – including information from Teams, OneDrive, SharePoint, and Exchange – is available in the cloud via an intuitive web interface.
Server backup
If your data becomes corrupted or lost, you need to be able to retrieve it without delay. Whether hosted in-house or on a remote server, we'll ensure your backups remain fully protected and always up to date, so your company will always be covered in the worst-case scenario. Server backups can be scheduled every 24 hours, or more frequently if required.
Endpoint backup
To protect your data and systems from hardware failures, ransomware, accidental deletions, and other disasters, we can store and copy data from multiple network endpoints, including laptops, desktops, and servers. Endpoint backups can be scheduled every 24 hours, or more often if you have a high volume of changed data.
Cyber Essentials certification
The government's Cyber Essentials scheme ensures basic cybersecurity measures are in place, preventing approximately 80% of cyberattacks. The scheme is based on 5 controls and ensures that most vulnerabilities are secured. As part of our data protection services, we can help you navigate key security checks and establish the basic controls that should be in place to mitigate the primary risks to your own data and systems.
Disaster recovery
Our Disaster Recovery as a Service (DRaaS) model provides you with complete peace of mind that you will be able to access your IT infrastructure after unplanned failures, outages, or attacks. Your systems will be under 24/7 surveillance, and we will work to bring everything online rapidly in the event of any issues.
Dont Delete This
Times are changing, attacks are changing
Cyberattacks are evolving constantly
Traditional endpoint security is not enough
Cyber Essentials gives organisations a layered approach to cybersecurity
The many benefits of Cyber Essentials
Cyber Essentials helps to prevent the majority of cyberattacks. Even a simple virus or piece of malware could result in data loss and a tonne of disruption to your company, not to mention serious reputational damage. If you intentionally or inadvertently lose or share your clients' data, this could also be considered a breach of the Data Protection Act, resulting in fines or prosecution.
Since October 2014, it has been mandatory to have a Cyber Essentials certificate if you have any public sector or local authority contracts. Holding a Cyber Essentials badge also enables you to bid for these contracts.
Cyber Essentials covers the technical baseline of devices for GDPR, PCI-DSS, HIPAA, ISO27001 and others.
FREQUENTLY
ASKED QUESTIONS
Why do we need an IT disaster recovery plan in place?
Companies often only produce a disaster recovery plan after the embarrassment and losses of an actual disaster that they were not properly prepared for. Producing a disaster recovery plan reduces the chance of a data loss and takes the pressure off responding to this kind of event; your teams will know exactly what to do to minimise the fallout, speed up your recovery, and get your systems back up and running again. You may need to develop a disaster recovery plan in order to get suitable insurance, and you'll often need to prove you have the appropriate processes in place when you bid for larger contracts.
Why do we need backups if our data is already in the cloud?
While your data is in the cloud, there is no guarantee that you will be able to get a backup of your data if it is corrupted, if you suffer a cyber-attack, or if you encounter a software failure. By backing up your data independently, you'll remain in full control of the retention and security of your business information.
Why are there only 5 security controls with Cyber Essentials?
The 5 specific controls give an organisation a high level of cybersecurity without an enterprise-level cost.
5 basic controls provide a simplified framework, unlike ISO27001

Despite its simplicity, Cyber Essentials prevents or mitigates as much as 99.3% of attacks (according to a study from the University of Lancaster)
How often should I be backing up my data?
This question can be answered by deciding how much data you are willing to lose in the event of a problem. If you handle masses of data every few minutes, your backups will need to be more frequent. Our backups can be configured up to 5-minute increments.
Where should our backups be stored?
Back in the old days, you may remember tapes or disks being taken away from your premises. The best practice now is now to have a local backup for simple and quick restorations and an offsite copy for in the event of a major disaster or issue. This can be achieved over the internet to a secondary location of your choice or to our secure data backup facility.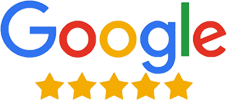 "The guys and girls at Offsite are always ready to help solve our problems and issues. With their monitoring system they even tell us when the system is under performing then put it right."
Manager, Commercial Electrical