Your business functions are becoming increasingly reliant on IT applications and systems – so you need to plan and implement an infrastructure that can support your systems and processes now, with scope for expansion in the future.
Our highly qualified IT analysts will work proactively to ensure your network is not only fit for purpose but designed to deliver maximum speed and efficiency across all your departments. As part of our managed service, we will create a technology roadmap for your business, which will contain tailored recommendations to help you achieve more with your tech (and get more from your IT spend).
Network cabling
Whether you're expanding rapidly or simply looking to reorganise your work environment, we'll use our expert knowledge of structured cabling solutions to design and build a bespoke network that will keep your entire workforce connected.
Office relocation
From establishing data points to virtualising servers where possible, we can help you plan and implement a suitable IT infrastructure for your new premises. And once we've taken care of the basics, our team can assist with installing Wi-Fi and phone systems to complement your setup.
On-premise server solutions
If we've identified that your company would benefit from access to a physical server (or servers), we'll source and install the necessary equipment at your office, warehouse, or other commercial facility. We can also establish a clear plan for managing and maintaining your on-premise storage moving forward.
Server upgrades
Whether hosted onsite or in the cloud, all your business servers need to be routinely maintained, to ensure consistent reliability. When you become a service contract customer, we will produce a technology roadmap for your business so that future replacements and costs can be budgeted for.
Wi-Fi systems
Your new Wi-Fi network will be planned and installed to ensure any weak spots are accounted for, ensuring you and your teams can enjoy maximum coverage throughout your premises, even in hard-to-reach zones.
Phone systems
Whether you're searching for a simple phone system package or an enterprise level system with a wide range of features, Offsite IT can provide you with a business phone system that supports the connectivity requirements of your teams, wherever they're based.
Managed firewalls
Designed to filter all information coming into your network via the internet, a managed firewall acts to identify any red flags that could damage your systems or lead to a data breach. Our managed firewall service is vital for companies that don't have the in-house knowledge or resources to take care of their IT security.
Hardware
We can source all the tools and equipment you need to get the job done, often at competitive prices. We are brand agnostic, which means you'll receive honest, independent advice without any bias. Many purchases come with manufacturer protection. Plus, when you buy from us, we'll configure all your hardware and software and ensure it's working as it should be.
FREQUENTLY
ASKED QUESTIONS
How will you develop our new IT infrastructure?
If you already know what you need, we will work with you to put a project plan together and costs. If, however, you need us to put together a full solution, we will arrange to conduct an audit of your current infrastructure to identify any pain-points you may have with your existing systems and suggest a cost-effective solution for your business.
What is a technology roadmap, and how will it benefit us?
A technology roadmap will help you track and justify your company's IT spend as part of your broader IT strategy. It will set out recommendations for better (and more affordable) systems, plus notes on when your tech should be upgraded or replaced for the best possible performance. These roadmaps can facilitate smoother operations by suggesting simpler ways of doing things, not to mention ensure you're getting the best possible return on investment from your IT infrastructure.
Can you source and install all the latest equipment?
At Offsite IT we will source and install all IT equipment needed for your business. Where a third party is required, we will work with them to ensure you have everything you need.
Just because it's the latest equipment, doesn't mean it's the best fit for your needs. We always focus on providing equipment that is current, reliable, supported and cost effective.
Do we have to buy hardware from you?
No. As an Offsite IT customer, you're free to purchase whatever you like, from wherever you like. However, as your IT partner, we will always strive to offer hardware at fair prices. We spend a lot of time researching and sourcing our recommend products before reselling them to our customers.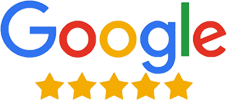 "The guys and girls at Offsite are always ready to help solve our problems and issues. With their monitoring system they even tell us when the system is under performing then put it right."
Manager, Commercial Electrical