As an established MSP with many years of experience in delivering IT services to UK businesses, Offsite IT can provide everything you need to keep your systems running safely, securely, and efficiently.
Covering regular software updates to full assistance with all your business-critical apps – including Microsoft 365 – our IT support packages can be tailored to all your tech requirements.
Put simply, cloud computing is a way for you to use IT to help your business work smarter and harder. And the good news is most companies have been slow to take advantage of cloud IT services (and that means your competitors, too).
Proactive system
management
Direct access
to our helpdesk
Discounted rates
(compared to ad-hoc)
24/7 performance
monitoring
Regular reviews
and reports
Business IT support
Handing the day-to-day management of your business IT over to the professionals takes the stress out of handling your in-house systems. Our clients love the fact they can contact their own IT team for help at any time – and if they come across any issues, they know they will be put straight through to the knowledgeable team who man our Service Desk.
Charity IT support
Not-for-profits play a vital role in society. All too often, however, these incredible organisations are let down by outdated software and poorly managed IT systems with game-changing IT support services that are both flexible and affordable.
Outsourced IT management
As your market changes, your business grows, and your staff and customers demand more from your tech, you need to know that your IT systems will be reliable enough to cope. At Offsite IT, we will not only ensure your existing network is keeping your business live and kicking – we'll also have one eye on the improvements we can make to take your setup to the next level.
Ad hoc support
We can't plan for every scenario. Whether it's handling a one-off software upgrade, extending an existing network, or overcoming unexpected IT challenges, there will be times when you need to call on us for one-off support – and we'll be more than happy to help.
FREQUENTLY ASKED
QUESTIONS
Can we trust that you'll be a proactive IT partner?
Absolutely. We pride ourselves on offering a fast and highly responsive IT support service that will take the stress away from your desk. Carry out a Google search for Offsite IT, and you'll find plenty of amazing reviews from existing customers that are a testament to our work. (You'll see we've also acquired a 5* rating!)
What if we're already working with an IT provider?
We will ask you to produce a letter of authorisation, which will allow us to talk to your incumbent provider and obtain the information we need for a smooth handover.
How do you connect to our machines?
When you join us, we will install our support tool on your devices so we can resolve any issues via a remote connection. 
Will you be able to see what's on our computer screens without our consent?
No, we can't. Our support tool is configured to ask for your permission before we connect to your machine unless we've been authorized in advance.
Can we trust that you'll be a proactive IT partner?
All our staff must undertake a series of formal IT qualifications, not to mention keep up to date on the various products we offer. We have staff currently undertaking degrees in IT and every employee has a qualification specific to their type of role. More importantly, we hand pick all our staff with an emphasis on real world skills; every team member must have both the required technical expertise and the ability to communicate with our customers effectively.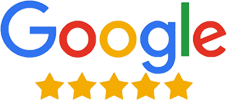 "The guys and girls at Offsite are always ready to help solve our problems and issues. With their monitoring system they even tell us when the system is under performing then put it right."
Manager, Commercial Electrical